---
Hobonichi 2022 Techo Cousin Avec Books (January Start)
A5 Size / 6-Month x 2 Book Set / Monday-Start Week
We first introduced the Avec in response to customers who struggled with bulging books after collecting a year's worth of pasted material in the daily pages.

The Avec version splits the Japanese A5 Hobonichi Techo Cousin, design and all, into a 2-book set at six months each with only slight variances in calendar spans and the number of extra pages in the back. This allows you to fill the pages to your heart's content with scheduling, diaries, little notes, tickets, photographs, doodles, and anything that strikes your fancy.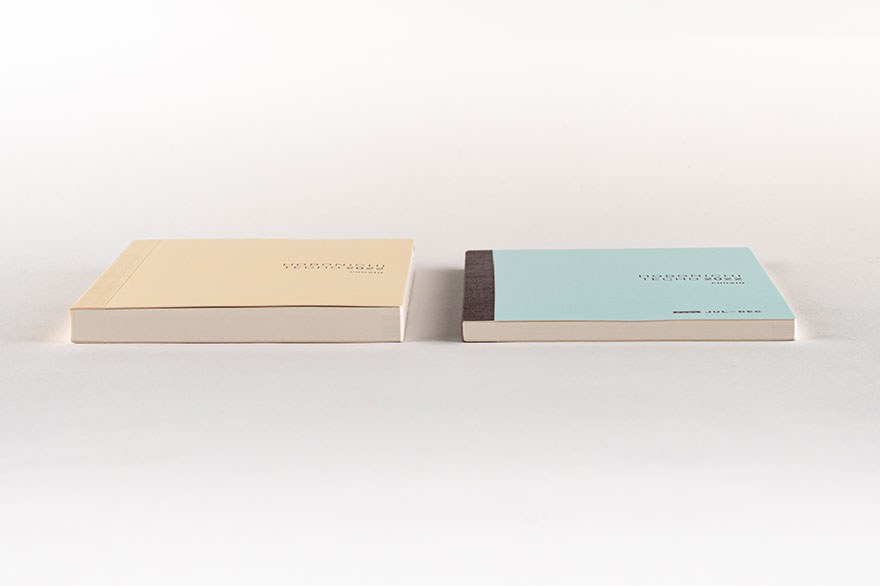 Avec book covers come in bright colors to encourage the option of using the book as-is. Book 1 (January–June) is a bright lime yellow and Book 2 (July–December) is a cool ice blue. And because it's lightweight, it's perfect for carrying around with you.
Specifications
Book (Cousin Avec / Japanese / January Start / 2-Book Set)

Size
A5 size x 2 books
Each Book: W: 148 x H: 210 x T: 10 mm / W: 5.8" x H: 8.3" x T: 0.4"
*Actual book size may vary slightly
Weight
Each Book: Approx. 278g
Language
Japanese
Pages
Each Book: 288 pages
Paper Type / Binding
Thin, light Tomoe River paper resistant to bleeding and designed for planners / Stitch-binding
Graph Paper Size
3.7 mm
Start of Week
Monday-start week
Yearly Calendar
2021, 2022, 2023
Yearly Index
Book 1: Jan. - Dec. 2022 (4 pages)
Book 2: July 2022 - June 2023 (4 pages)

Monthly Calendar
Book 1: Dec. 2021 - July 2022 (16 pages)
Book 2: June 2022 - Jan. 2023 (16 pages)

Daily Pages
Book 1: Jan. 1 - June 30, 2022 (187 pages)
Book 2: July 1 - Dec. 31, 2022 (190 pages)
*A blank two-page spread is featured at the very beginning of the book to provide a free area when starting out the book.
*A page is included at the beginning of each month to help in planning ahead.
*All daily pages include daily quotes.

Daily Quotes
One per day (Japanese)
Weekly Pages
Book 1: Dec. 27, 2021 - July 3, 2022 (54 pages)
Book 2: June 27, 2022 - Jan. 1, 2023 (54 pages)

Memo Pages
Book 1: 8 pages
Book 2: 4 pages
Informational Pages
Time Table / Graph Paper / Favorites / My 100 / Solar Terms / Hobonichi Techo Usage Ideas / Stretches for Deep Sleep and Waking Up / Common Snacks around the World / Emergency Preparedness / Gifts / Age Table / Conversion Chart / Getting the most of Hobonichi / Addresses (for 8 people) / Personal Notes

Listed Information
Day of the year / Week of the year (listed on monthly calendars) / Old lunar calendar / Rokuyo (traditional Japanese lunisolar calendar) (listed on monthly calendars) / Solar terms / Japanese holidays / Moon phase (daily pages include every phase, monthly calendars and weekly pages only include full and new moon)