---
Single Color
Velluto
A5 Size (fits Cousin)
Book (Cousin English Edition / English / January Start)
We've designed a simple Zippers cover that can fit well into any scenario.

The calm color scheme is also well-suited for both business and personal use.

The cover material is a high quality Italian polyurethane faux leather that makes it lightweight and easy to carry around. The embossing on the entire surface gives the material a sophisticated look.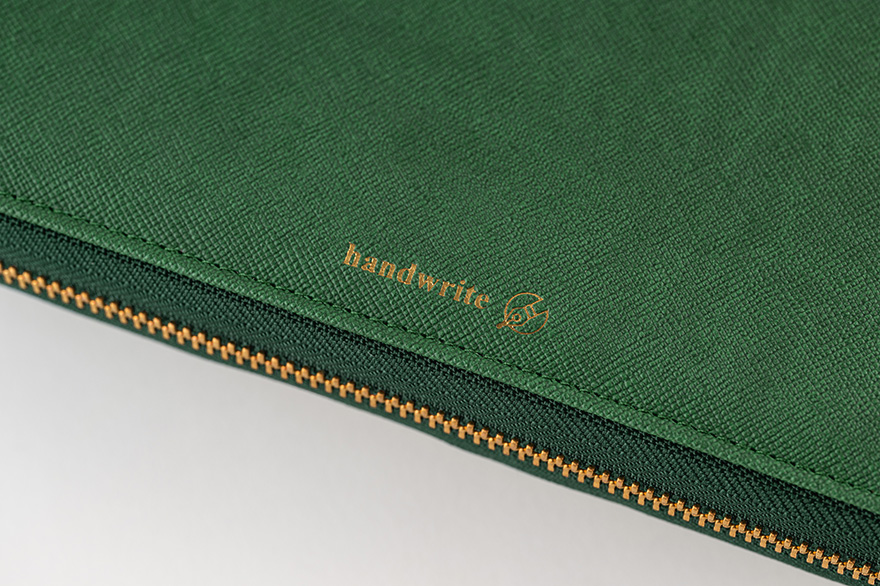 The name "velluto" means "velvet" in Italian, which illustrates the striking deep green of this cover. We chose this name because the deep, glossy green makes the material look like elegant velvet fabric.

The cover interior is also an elegant shade of deep green. The zipper pull uses the same material as the cover for an overall stylish look.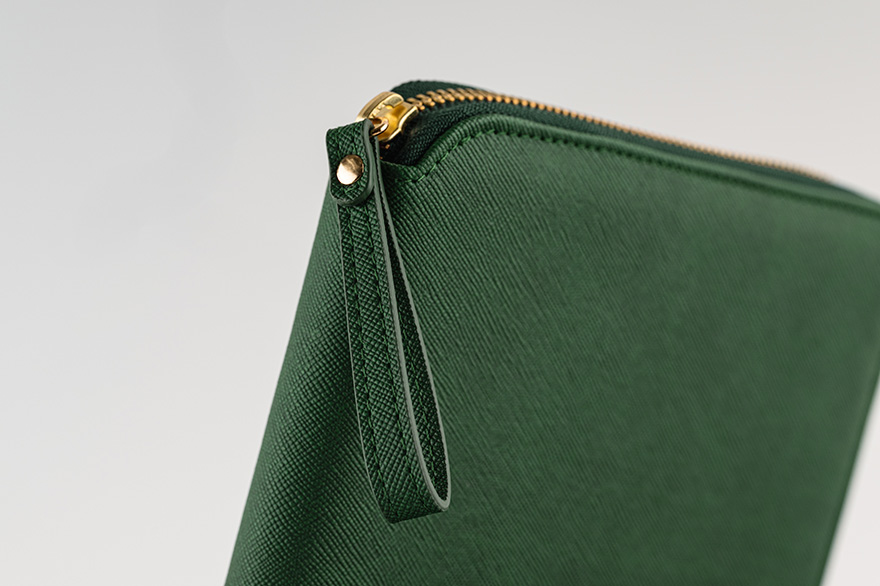 This cover is perfect for active users who wants to use it at work and during personal time.
Book (Cousin English Edition / English / January Start)
Size
A5 size
H: 210 x W: 148 x T: 17 mm / H: 8.3" x W: 5.8" x T: 0.7"
*Actual book size may vary slightly

Weight
Approx. 482g
Language
English
Pages
544 Pages
Paper Type / Binding
Thin, light Tomoe River paper resistant to bleeding and designed for planners / Stitch-binding
Graph Paper Size
3.7 mm
Start of Week
Monday-start week
Yearly Calendar
2022, 2023, 2024
Yearly Index
Jan. 2023 - Dec 2023 (4 pages)
Monthly Calendar
Dec. 2022 - Mar. 2024 (32 pages)
Daily Pages
Jan. 1 - Dec. 31, 2023 (377 pages)
*A blank two-page spread is featured at the very beginning of the book to provide a free area when starting out the book.
*A page is included at the beginning of each month to help in planning ahead.
*Every two-page daily page spread includes one daily quote.
*Includes a mini monthly calendar at the bottom right of every two-page spread (Monday start).
Daily Quotes
One quote per two-page spread (English)
Weekly Pages
Dec. 26, 2021 - Dec 31, 2023 (106 pages)
Memo Pages
8 pages
Bonus Pages
Time Table / Graph Paper / Favorites / My 100 / My Favorite Things / How to Better Enjoy Conversation / Words to Remember / 365 Days Check-Off Sheet / Gifts / Addresses (for 8 people) / Personal Notes
Listed Information
Day of the year / Week of the year (listed on monthly calendars and weekly pages) / Moon phase (daily pages include every phase, monthly calendars and weekly pages only include full and new moon)