---
Izumi Shiokawa
Polar Bear - Relax
A5 Size (fits Cousin)
Book (Cousin English Edition / English / January Start)
A cute polar bear drawn by illustrator Izumi Shiokawa is the star of this techo cover.

The illustration was first featured in a polar bear exhibit hosted in 2021 at Hobo Nichoyobi, Hobonichi's event space.

Shiokawa's soft lines shows a polar bear in profile as it stands, and another bear as it rests while staring off into the distance. It's a heartwarming design that will leave you a little more relaxed whenever you see it.

The cotton-based fabric of the cover was chosen for its resemblance to the coloring of polar bears. Silkscreen printing was used to transfer the artwork in a blue-tinted dark gray ink, creating a print that feels glossy and textured.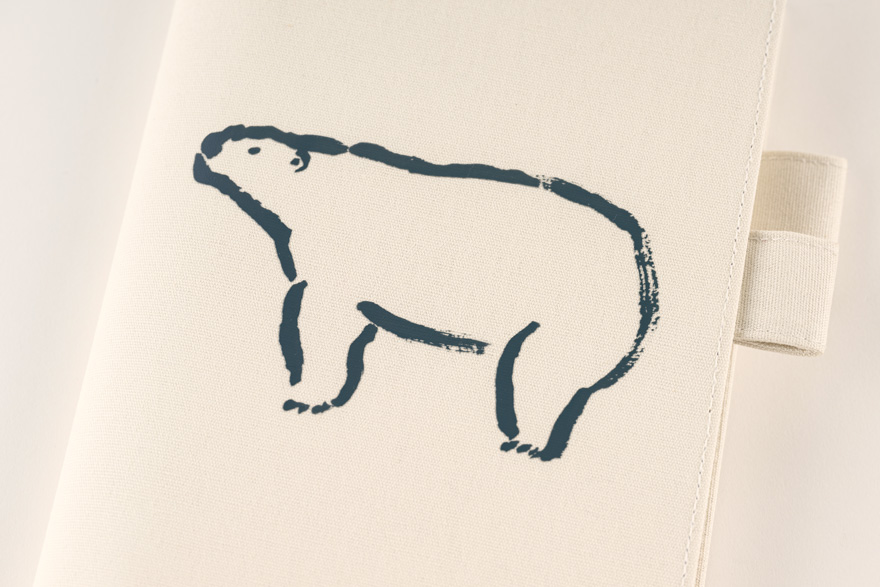 The back of the cover shows a polar bear lying down and relaxing.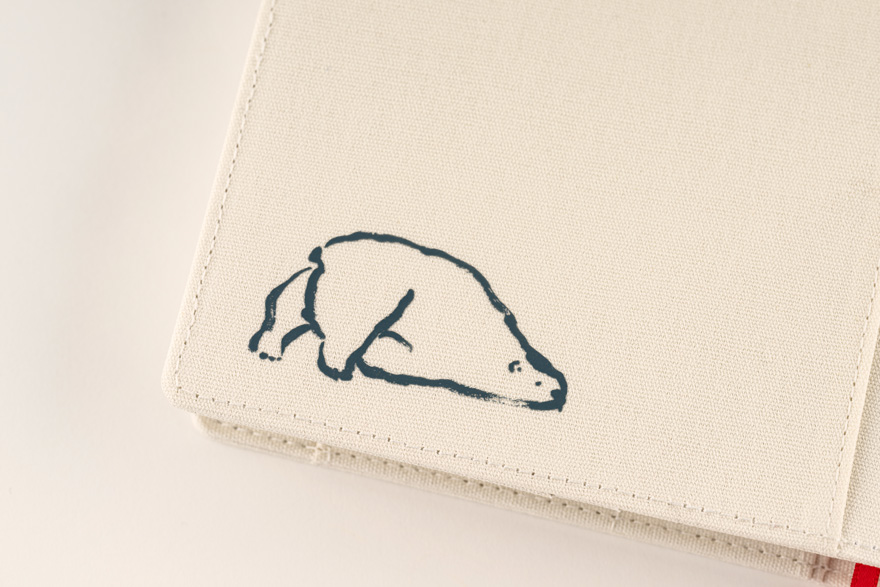 The interior pocket shows an innocent polar bear cub sprawled out to make you smile every time you open your techo.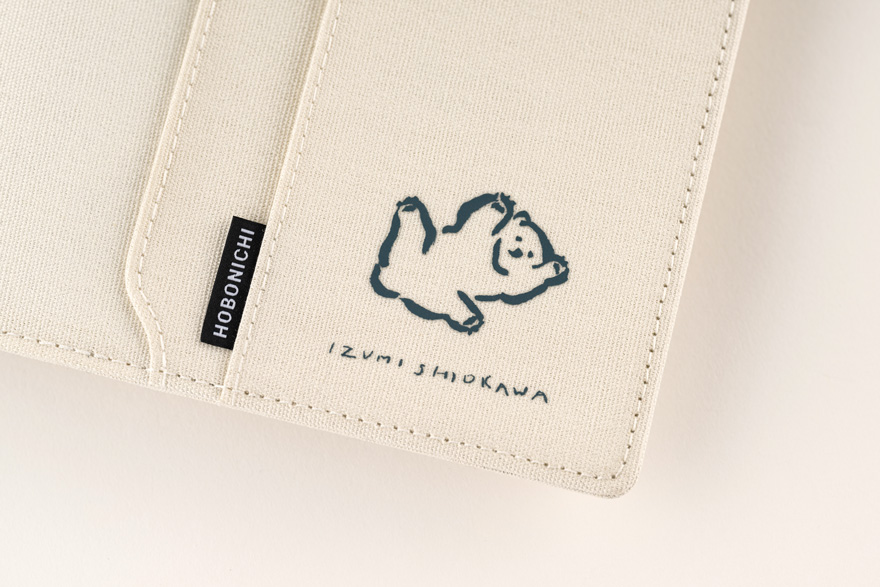 The bookmarks are shiny, thin satin ribbons with diagonally cut tips and a bright red that really pops against the cotton.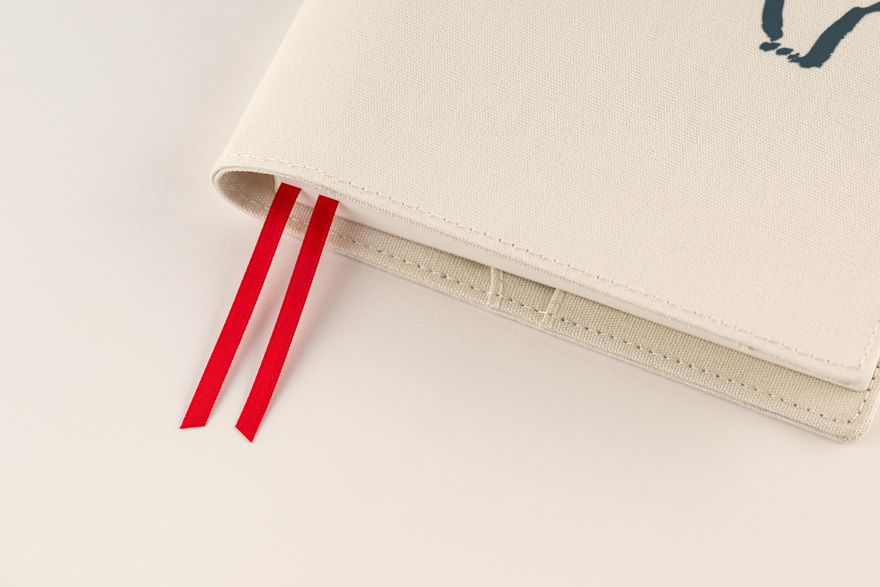 The design is simple but so adorable thanks to the charm of Shiokawa's illustration that it will capture your heart.
*A portion of the sales of this cover will be distributed to certified animal welfare organizations by Animal Donation, a public interest corporation.
Book (Cousin English Edition / English / January Start)
Size
A5 size
H: 210 x W: 148 x T: 17 mm / H: 8.3" x W: 5.8" x T: 0.7"
*Actual book size may vary slightly

Weight
Approx. 482g
Language
English
Pages
544 Pages
Paper Type / Binding
Thin, light Tomoe River paper resistant to bleeding and designed for planners / Stitch-binding
Graph Paper Size
3.7 mm
Start of Week
Monday-start week
Yearly Calendar
2022, 2023, 2024
Yearly Index
Jan. 2023 - Dec 2023 (4 pages)
Monthly Calendar
Dec. 2022 - Mar. 2024 (32 pages)
Daily Pages
Jan. 1 - Dec. 31, 2023 (377 pages)
*A blank two-page spread is featured at the very beginning of the book to provide a free area when starting out the book.
*A page is included at the beginning of each month to help in planning ahead.
*Every two-page daily page spread includes one daily quote.
*Includes a mini monthly calendar at the bottom right of every two-page spread (Monday start).
Daily Quotes
One quote per two-page spread (English)
Weekly Pages
Dec. 26, 2021 - Dec 31, 2023 (106 pages)
Memo Pages
8 pages
Bonus Pages
Time Table / Graph Paper / Favorites / My 100 / My Favorite Things / How to Better Enjoy Conversation / Words to Remember / 365 Days Check-Off Sheet / Gifts / Addresses (for 8 people) / Personal Notes
Listed Information
Day of the year / Week of the year (listed on monthly calendars and weekly pages) / Moon phase (daily pages include every phase, monthly calendars and weekly pages only include full and new moon)