---
Bow & Tie
Tokyo Tower
The Bow & Tie series is covered with the same textured, shiny fabric used in neckties. The gloss and soft touch of the material makes this series stand out from other Weeks books.

This cover lines up small Tokyo Tower icons across a dark navy background. This tower has long been a symbol of the city of Tokyo, and here it has been reimagined into a woven design.

The images have been painstakingly designed to accurately portray Tokyo Tower, down to the seven alternating stripes above the observation deck and the use of colors true to the actual tower. You can also find some towers lit up at night among the rest of the daytime towers. The light blue and white night-version of Tokyo Tower has a cute little moon by its side.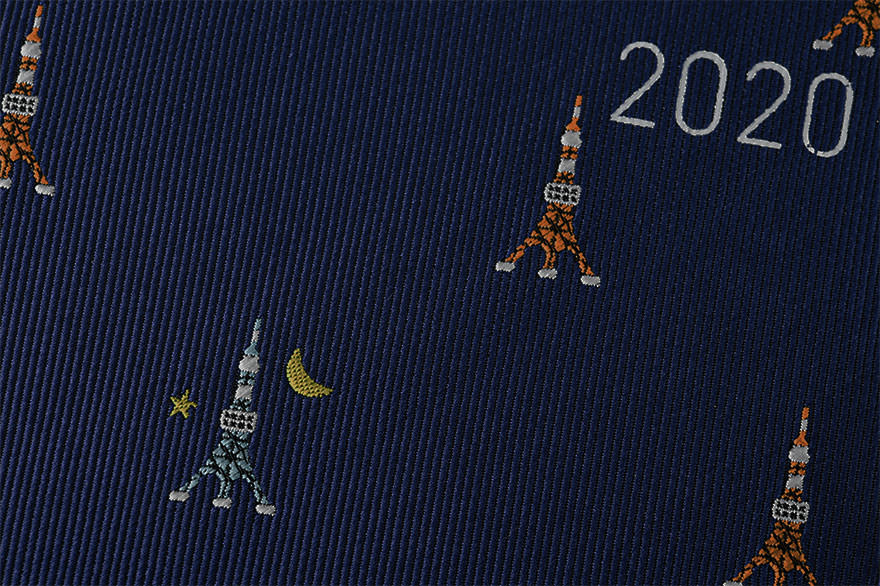 The cover has been constructed as a light, hardcover book with some give to it so it still bends.

When you order this Hobonichi Techo Weeks, you'll receive a clear, adhesive corner pocket you can stick anywhere you like.