---
Hobonichi 5-Year Techo Cover (Search & Collect)
A6 Size (fits 5-Year Techo) 
* 5-year planner sold separately here.
We've made a cover that's perfect for the 5-Year Techo, where you can augment all the little things that happen in your daily life for five years.

The herringbone material is made with wool tweed. The complex blue-gray color scheme gives the cover a high-end and eloquent feel. 

The brass button shining in the center of this cover is by button and jewelry specialty shop CO-, which handles everything from antiques to modern items. They've specially created these buttons for the Hobonichi Techo cover by reprinting antique buttons originally made in England.

Etched into the button is an old symbol of good luck, the honey bee, and a dainty flower.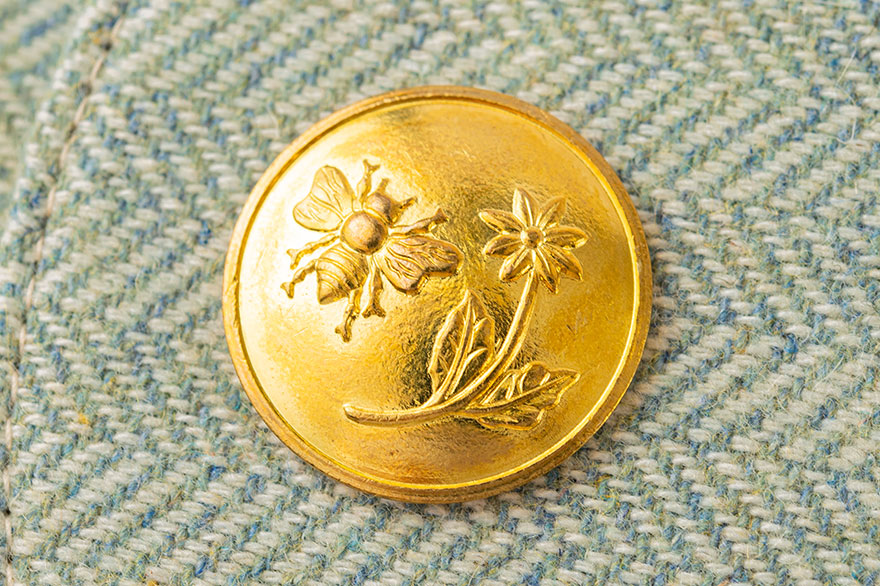 The button starts out bright and shiny, and gradually darkens and dulls over time for that classic brass look you can enjoy while your cover matures alongside you.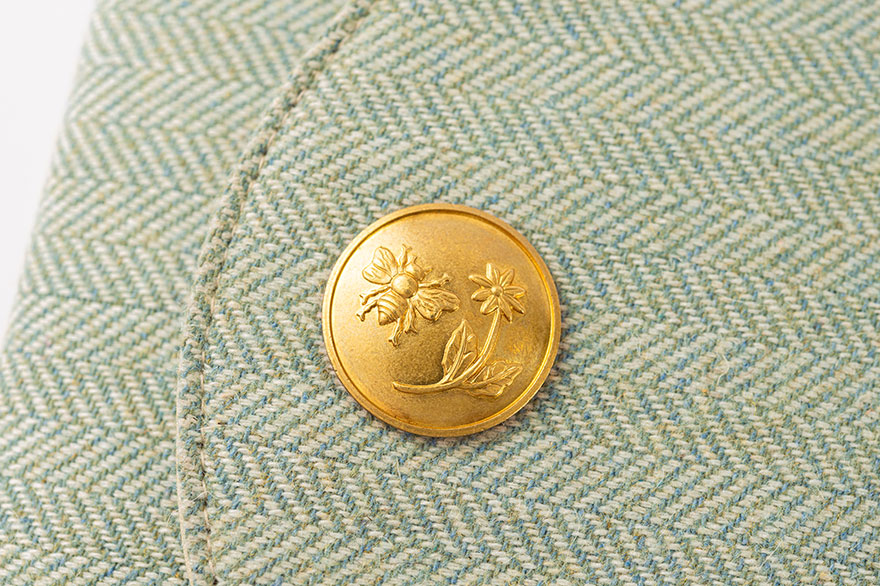 There are two button snaps so the cover can accommodate your techo's growing thickness if you paste in items like photographs and ticket stubs.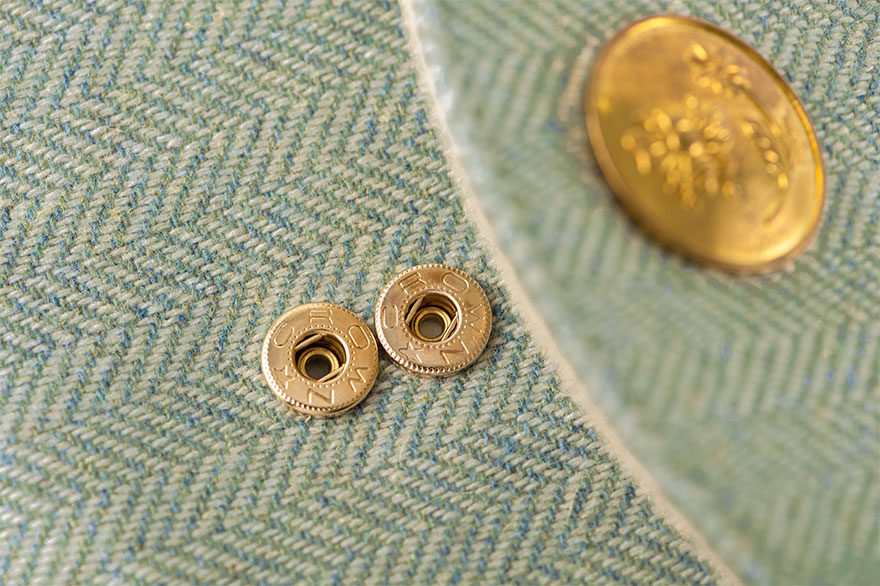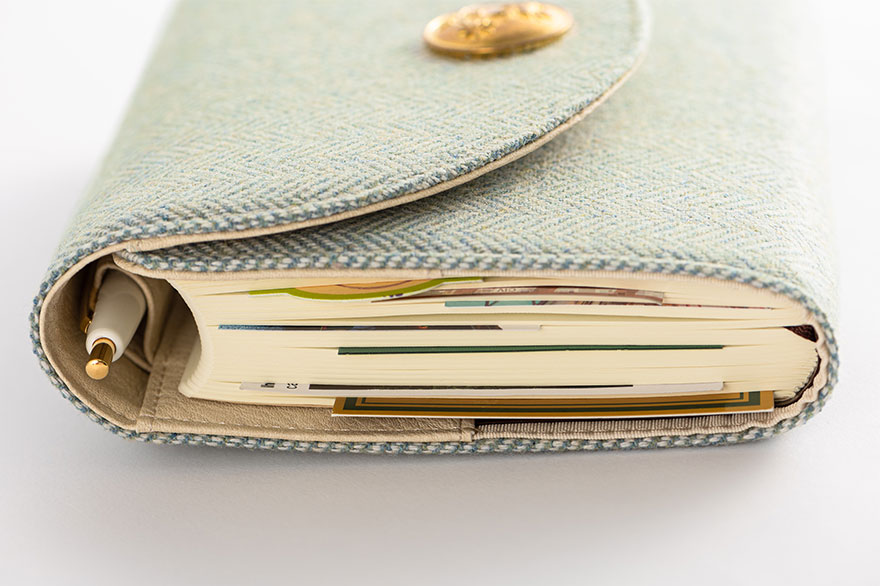 Search & Collect was initially made as A6 Original and A5 Cousin covers in the 2020 lineup. We soon realized that the concept of the brass button maturing alongside you perfectly matched the that of the 5-Year Techo, so we decided to renew it as a cover specially for the 5-Year Techo.

The features on the interior are made as simple as possible. The pen holder is designed to store the pen body. This cover doesn't come with a bookmark, so please use the bookmark on the 5-Year Techo itself, or a bookmark of your choice.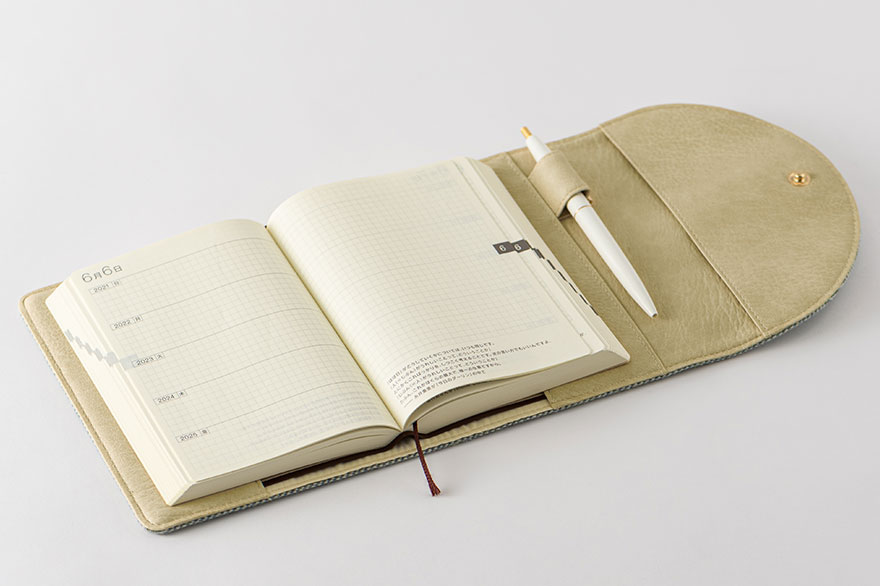 Just as a honey bee seeks and collects nectar, so you should seek out all of life's joys and gather them little by little, all in your 5-Year Techo.