---

Eri Shimatsuka
Hedelmäpuu
A6 Size (fits Planner and Original)
Book (Planner / English / January Start)
This cover features a design by the textile designer and illustrator Eri Shimatsuka, who lives in Finland.

Her designs evoke the warm, gentle view toward nature that comes from spending everyday life amid Finland's lush greenery. Hedelmäpuu is Finnish for "fruit tree," and a fruit tree filled with fruits and nuts is the centerpiece of this design.

The first thing that pops out on this design is the cute array of fruits in green, pink, and orange. The grapes and small tree nuts are also so filled out that they seem like they could fall off the tree at any moment. The effect is fun and lively, creating a cover that exudes the feeling of the life force of trees.

The illustration is printed on a canvas fabric whose natural coloring evokes the gentleness of nature.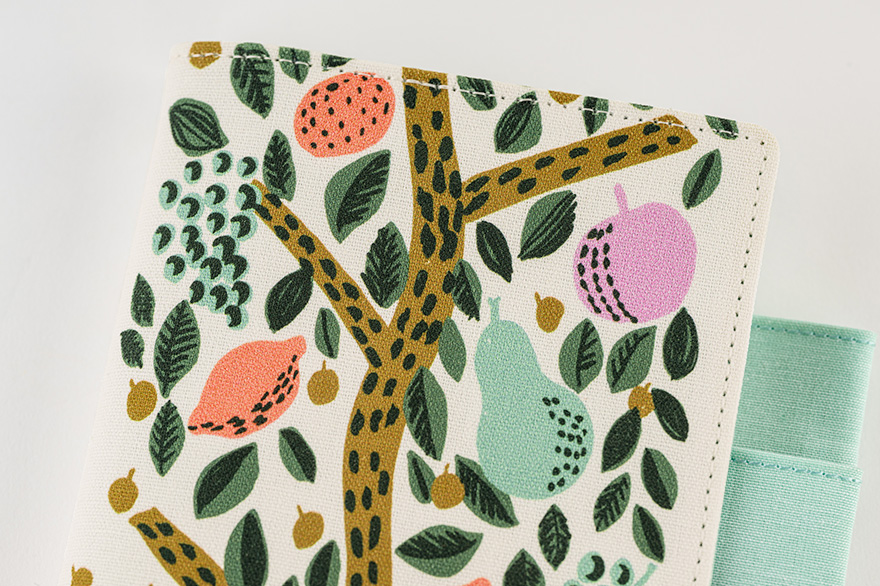 This design's details, such as the leaves painted in two different shades of green and the grapes with spots of light and shade, give it a deeply expressive look.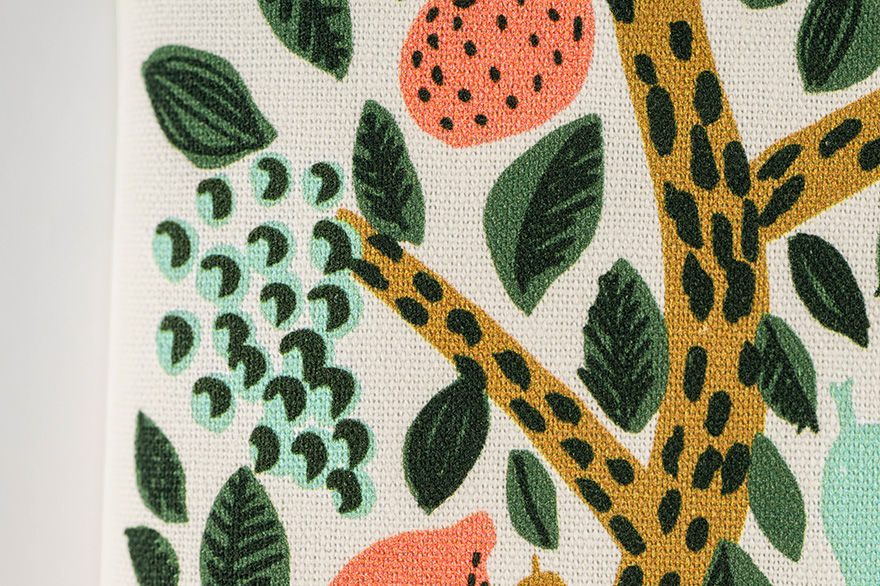 The pocket on the back of the cover also has illustrations of green and pink fruit.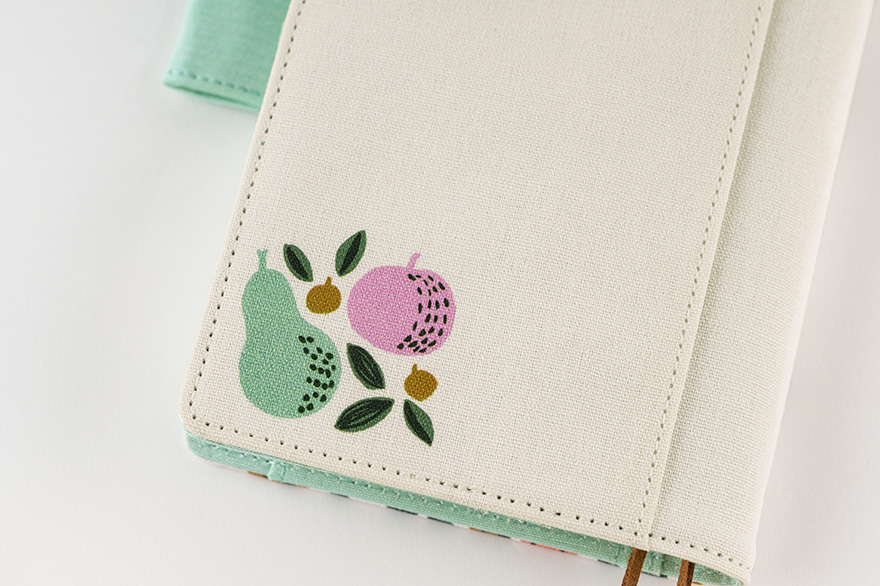 The bookmarks are brown like the trunk of a tree, and the round light-pink and green charms are reminiscent of tree nuts.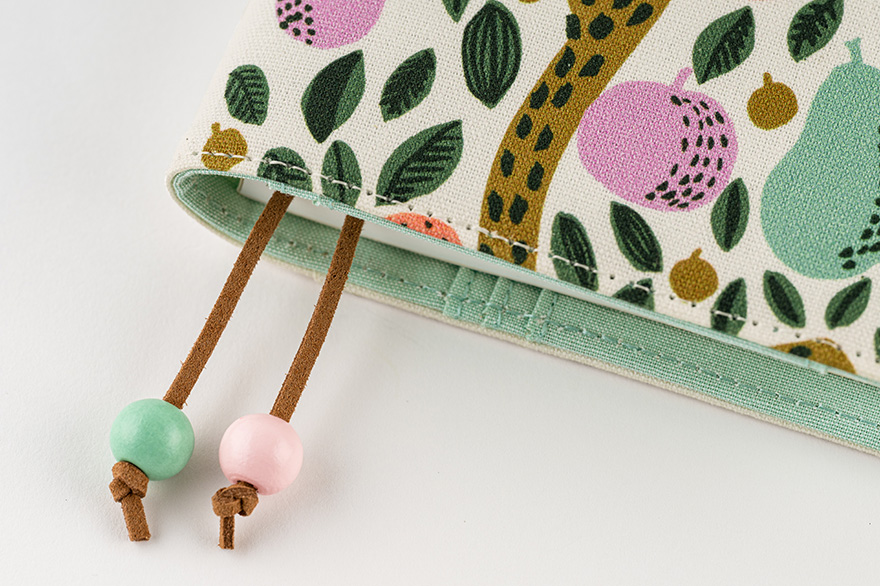 We hope your days are lively and fun when you spend them with this cover, infused with the loveliness and freshness of fruits and nuts.
Book (Planner / English / January Start)
Size
A6 size
H: 148 x W: 105 x T: 14 mm / H: 5.8" x W: 4.1" x T: 0.6"
*Actual book size may vary slightly
Weight
Approx. 200 g
Language
English
Pages
448 pages
Paper Type / Binding
Thin, light Tomoe River paper resistant to bleeding and designed for planners / Stitch-binding
Graph Paper Size
4 mm
Start of Week
Monday-start week
Yearly Calendar
2023, 2024
Yearly Index
Dec. 2022 - Mar. 2024 (8 pages)
Monthly Calendar
Dec. 2022 - Mar. 2024 (32 pages)
Daily Pages
Jan. 1 - Dec. 31, 2023 (377 pages)
*A blank two-page spread is featured at the very beginning of the book to provide a free area when starting out the book.
*A page is included at the beginning of each month to help in planning ahead.
*Every two-page daily page spread includes one daily quote.
Daily Quotes
One quote per two-page spread (English)
Weekly Pages
Not included
Memo Pages
16 pages
Bonus Pages
Important Contacts / International Size Charts / Conversion Table / My 100 / Express Youself in Japanese / Anko - the Secret of Japanese Sweets / Personal Notes
Listed Information
Day of the year / Week of the year (listed on monthly calendars and daily pages) / Moon phase (daily pages include every phase, monthly calendars only include full and new moon)