---
Hobonichi Techo Cousin Avec Books (January Start)
A5 Size / 6-Month x 2 Book Set / Monday-Start Week
We first introduced the Avec in response to customers who struggled with bulging books after collecting a year's worth of pasted material in the daily pages. The Avec splits the year into books of six months each. Book 1 (January–June) is a bright lime yellow and Book 2 (July–December) is a cool ice blue.

Because it's split into two books, it's lightweight which makes it easy to carry around, and it also won't get bulky even if you paste many things into your techo.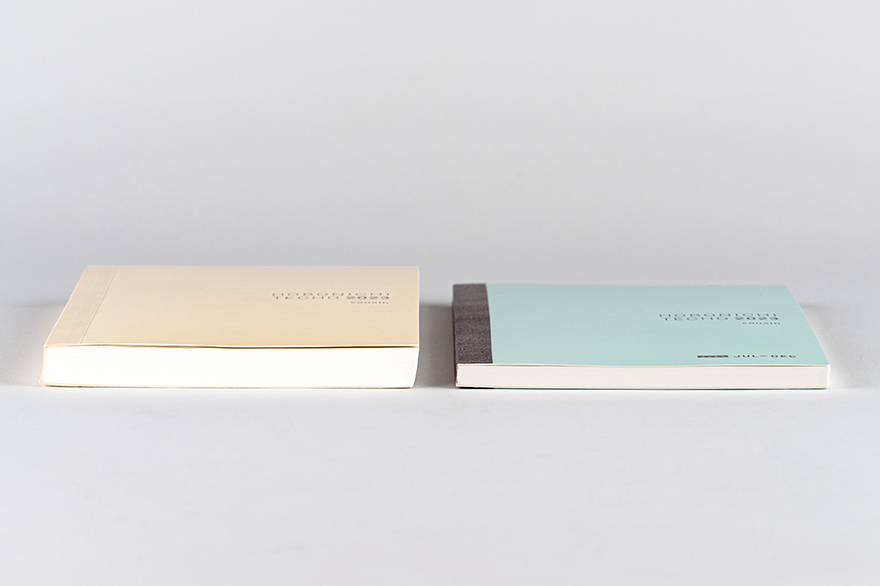 The Avec version splits the Japanese A5 Hobonichi Techo Cousin, design and all, into a 2-book set at six months each with only slight variances in calendar spans and the number of extra pages in the back. This allows you to fill the pages to your heart's content with scheduling, diaries, little notes, tickets, photographs, doodles, and anything that strikes your fancy.

The Hobonichi Techo Cousin Avec Books has special stitch-binding that allows the book to lay completely flat without having to hold it down.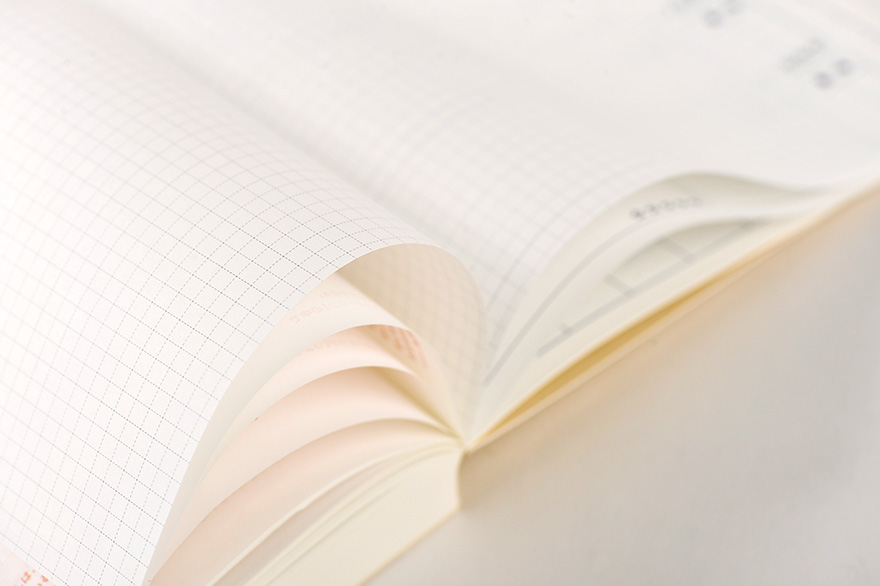 From the 2023 edition, we changed the packaging from plastic to paper. You can take a peek at the techo book from the window.


Book (Cousin Avec / Japanese / January Start / 2-Book Set)
Size
A5 size x 2 books
Each Book: H: 210 x W: 148 x T: 10 mm / H: 8.3" x W: 5.8" x T: 0.4"
*Actual book size may vary slightly
Weight
Each Book: Approx. 278g
Language
Japanese
Pages
Each Book: 288 pages
Paper Type / Binding
Thin, light Tomoe River paper resistant to bleeding and designed for planners / Stitch-binding
Paper Type
Thin, light Tomoe River paper resistant to bleeding and designed for planners.
Graph Paper Size
3.7 mm
Start of Week
Monday-start week
Yearly Calendar
2022, 2023, 2024
Yearly Index
Book 1: Jan. - Dec. 2023 (4 pages)
Book 2: July 2023 - June 2024 (4 pages)
Monthly Calendar
Book 1: Dec. 2022 - July 2023 (16 pages)
Book 2: June 2023 - Jan. 2024 (16 pages)
Daily Pages
Book 1: Jan. 1 - June 30, 2023 (187 pages)
Book 2: July 1 - Dec. 31, 2023 (190 pages)
*A blank two-page spread is featured at the very beginning of the book to provide a free area when starting out the book.
*A page is included at the beginning of each month to help in planning ahead.
*All daily pages include daily quotes.
*Includes a mini monthly calendar at the bottom right of every two-page spread (Monday start).
Daily Quotes
One per day (Japanese)
Weekly Pages
Book 1: Dec. 26, 2022 - July 2, 2023 (54 pages)
Book 2: June 26, 2023 - Dec. 31, 2023 (54 pages)
Memo Pages
Book 1: 8 pages
Book 2: 4 pages
Bonus Pages
Time Table / Graph Paper / Favorites / My 100 / Solar Terms / My Favorite Things / How to Better Enjoy Conversation / Enjoy Learning at the Hobonichi School / Emergency Preparedness / Gifts / Age Table / Conversion Chart / Getting the most of Hobonichi / Addresses (for 8 people) / Personal Notes
Listed Information
Day of the year / Week of the year (listed on monthly calendars and weekly pages) / Old lunar calendar / Rokuyo (traditional Japanese lunisolar calendar) (listed on monthly calendars) / Solar terms / Japanese holidays / Moon phase (daily pages include every phase, monthly calendars and weekly pages only include full and new moon)