---
Gentle Stripe
A6 Size (fits Planner and Original)
Book (Planner / English / January Start)
This design has a navy background and lighter blue lines to create a simple yet high quality striped cover.

The texture of the cover is also fantastic, as it uses high quality wool you'll find on business suits.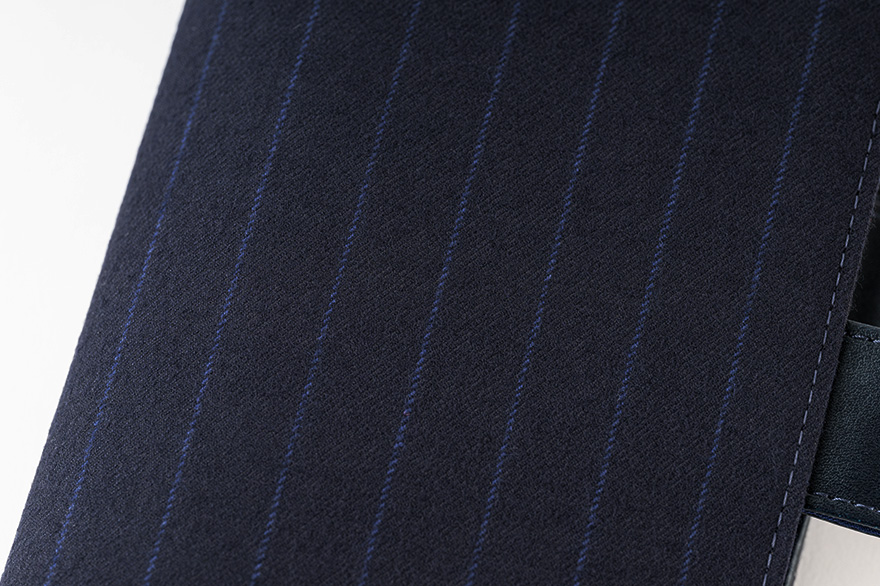 Its neat and tidy appearance makes it fit well in the workplace. Its charm, however, comes from how it matches in any environment, making it also a good match for using it in casual settings.

The cover interior contains navy faux leather, giving the design a calming color scheme and an air of luxury.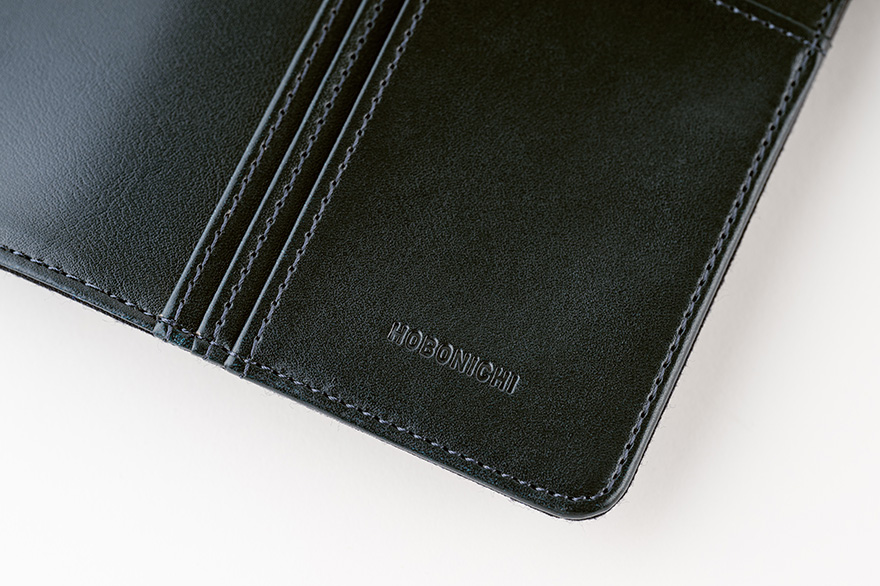 You'll feel yourself standing up just a bit straighter when you've got this techo by your side—carrying it is like wearing a nicely pressed suit.
Book (Planner / English / January Start)
Size
A6 size
H: 148 x W: 105 x T: 14 mm / H: 5.8" x W: 4.1" x T: 0.6"
*Actual book size may vary slightly
Weight
Approx. 200 g
Language
English
Pages
448 pages
Paper Type / Binding
Thin, light Tomoe River paper resistant to bleeding and designed for planners / Stitch-binding
Graph Paper Size
4 mm
Start of Week
Monday-start week
Yearly Calendar
2023, 2024
Yearly Index
Dec. 2022 - Mar. 2024 (8 pages)
Monthly Calendar
Dec. 2022 - Mar. 2024 (32 pages)
Daily Pages
Jan. 1 - Dec. 31, 2023 (377 pages)
*A blank two-page spread is featured at the very beginning of the book to provide a free area when starting out the book.
*A page is included at the beginning of each month to help in planning ahead.
*Every two-page daily page spread includes one daily quote.
Daily Quotes
One quote per two-page spread (English)
Weekly Pages
Not included
Memo Pages
16 pages
Bonus Pages
Important Contacts / International Size Charts / Conversion Table / My 100 / Express Youself in Japanese / Anko - the Secret of Japanese Sweets / Personal Notes
Listed Information
Day of the year / Week of the year (listed on monthly calendars and daily pages) / Moon phase (daily pages include every phase, monthly calendars only include full and new moon)