---
Bow & Tie

Blue HoundstoothWeeks Hardcover Book (Japanese)



 
The Bow & Tie series is covered with the same textured, shiny fabric used in neckties. The gloss and soft touch of the material makes this series stand out from other Weeks books.



Blue Houndstooth has a classic necktie design, with a shiny green pattern embroidered evenly over a tranquil hue of deep blue. This bright shade of green gives the classic houndstooth design a unique and stylish twist. Hold the cover in different angles in the light and you'll be able to enjoy all the different colors of the shiny areas.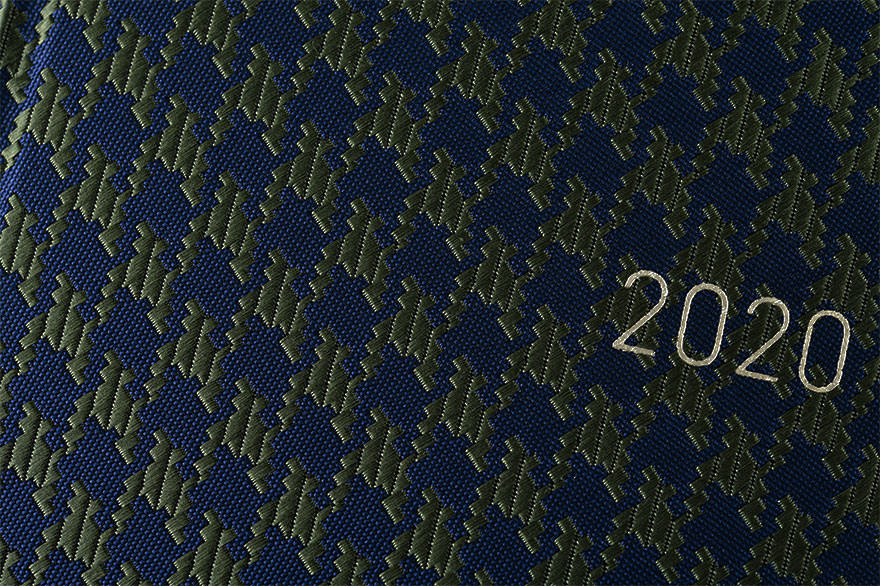 The cover has been constructed as a light, hardcover book with some give to it so it still bends.