---
Ichiro Yamaguchi
Hanataba No. 2
A6 Size (fits Planner and Original)
Book (Planner / English / January Start)
This striking cover features artwork of a large red bouquet of flowers we commissioned from painter Ichiro Yamaguchi especially for the Hobonichi Techo.

Just carrying around this artwork of the oversized flowers will make you feel gorgeous with the way the simple black lines contrast beautifully against the vibrant red colors.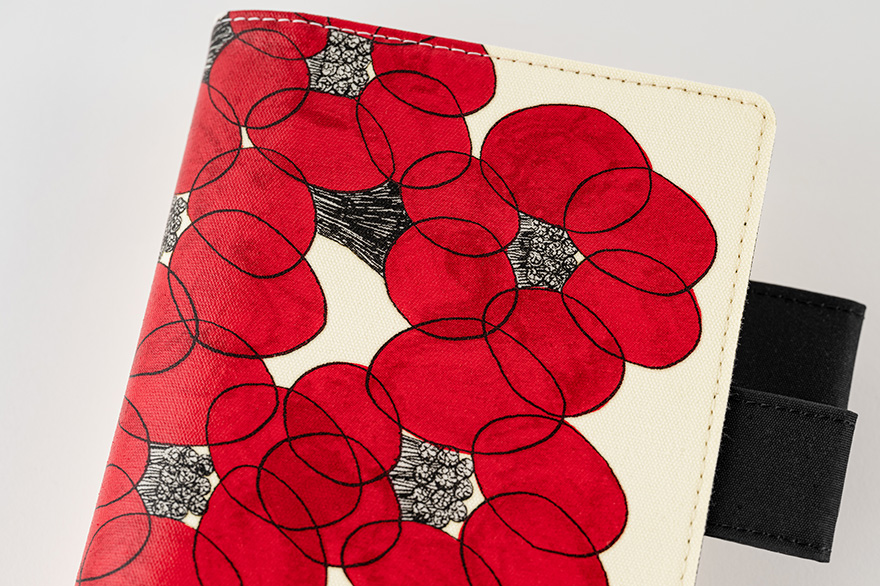 The Hanataba series also comes in an A5 size cover for the Cousin and a Weeks book, but each artwork was individually created for each size.

The original painting has been faithfully recreated through silkscreen printing, which creates a glossy effect for the print.

The cover interior is black, and the pocket is printed with Yamaguchi's signature.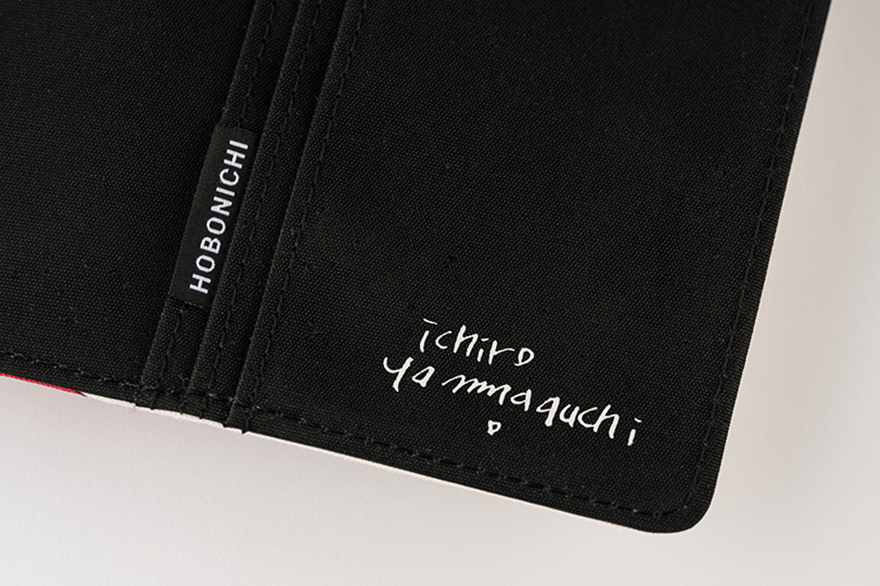 When you spend a year with this cover and its eye-catching red flowers that are blooming brilliantly, you'll be filled with the kind of happiness that comes from receiving a bouquet of flowers.
Book (Planner / English / January Start)
Size
A6 size
H: 148 x W: 105 x T: 14 mm / H: 5.8" x W: 4.1" x T: 0.6"
*Actual book size may vary slightly
Weight
Approx. 200 g
Language
English
Pages
448 pages
Paper Type / Binding
Thin, light Tomoe River paper resistant to bleeding and designed for planners / Stitch-binding
Graph Paper Size
4 mm
Start of Week
Monday-start week
Yearly Calendar
2023, 2024
Yearly Index
Dec. 2022 - Mar. 2024 (8 pages)
Monthly Calendar
Dec. 2022 - Mar. 2024 (32 pages)
Daily Pages
Jan. 1 - Dec. 31, 2023 (377 pages)
*A blank two-page spread is featured at the very beginning of the book to provide a free area when starting out the book.
*A page is included at the beginning of each month to help in planning ahead.
*Every two-page daily page spread includes one daily quote.
Daily Quotes
One quote per two-page spread (English)
Weekly Pages
Not included
Memo Pages
16 pages
Bonus Pages
Important Contacts / International Size Charts / Conversion Table / My 100 / Express Youself in Japanese / Anko - the Secret of Japanese Sweets / Personal Notes
Listed Information
Day of the year / Week of the year (listed on monthly calendars and daily pages) / Moon phase (daily pages include every phase, monthly calendars only include full and new moon)