---
Leather
Taut (Celeste Blue)
A6 Size (fits Planner and Original)
Book (Planner / English / January Start)
This leather design is specially designed to fit snugly around your Hobonichi Techo book while keeping it slim and comfortably portable. It does not contain butterfly stopper pen holders, and pockets are kept to a bare minimum. We offer this cover in a new color every year, and the 2023 edition features a celeste blue color reminiscent of a clear sky.

The leather used for this cover is named "Adria" and is from the large-scale Italian tanning company, Gruppo Mastrotto. The company uses high quality leather from Italy and southern Germany, and then handles all of the processes in Italy—from tanning to embossing to finishing. The use of colors, the resulting bright colors, and the smooth, soft feel of the leather are all unique characteristics of Italian leather.

The debossed details in the design accentuate its elegance and make it harder to notice any scuffs that may happen on the leather.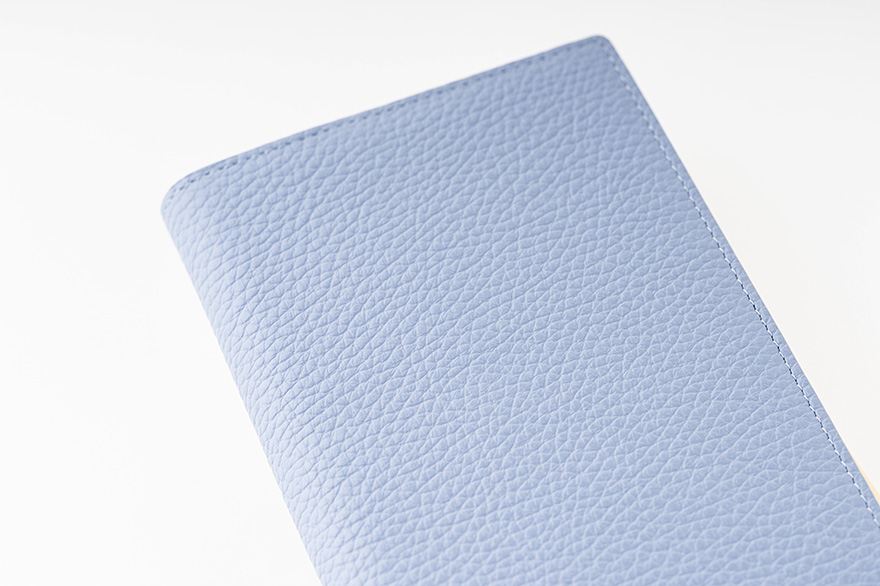 Slim cuts into the leather interior allow it to hold cards the size of a credit card or business card. The pen hook on the right side is designed to hold a pen by its clip.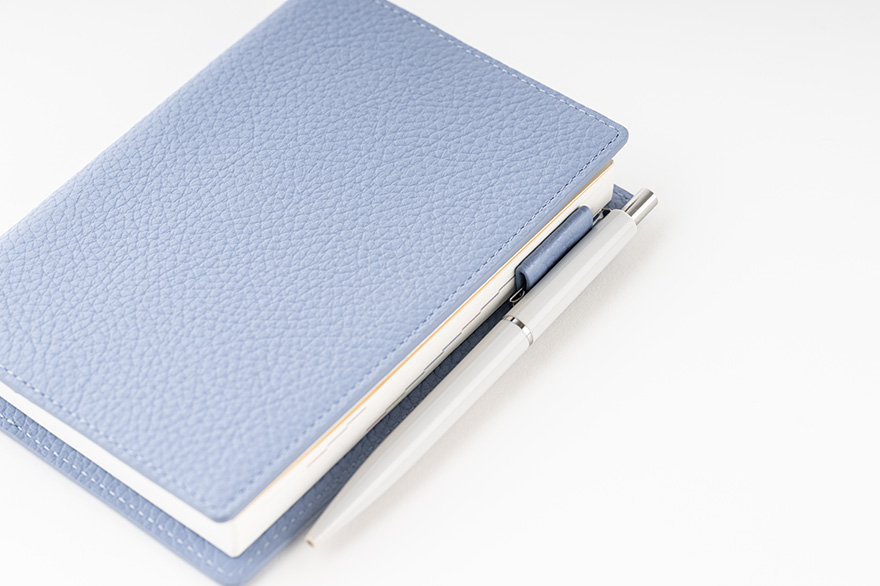 The cover contains a small, simply designed bookmark made of the same leather as the cover. The bookmark is debossed with the Hobonichi logo.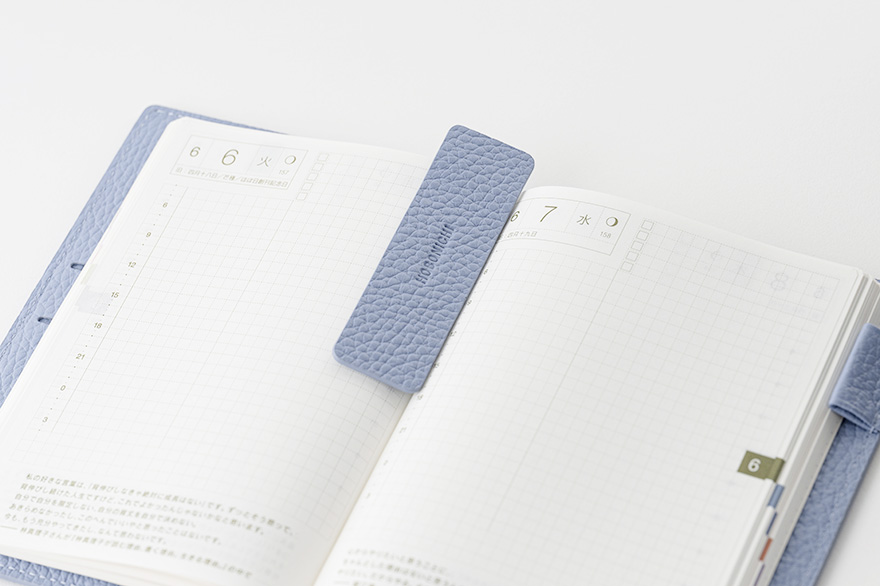 Each cover has its own unique take on the texture and character.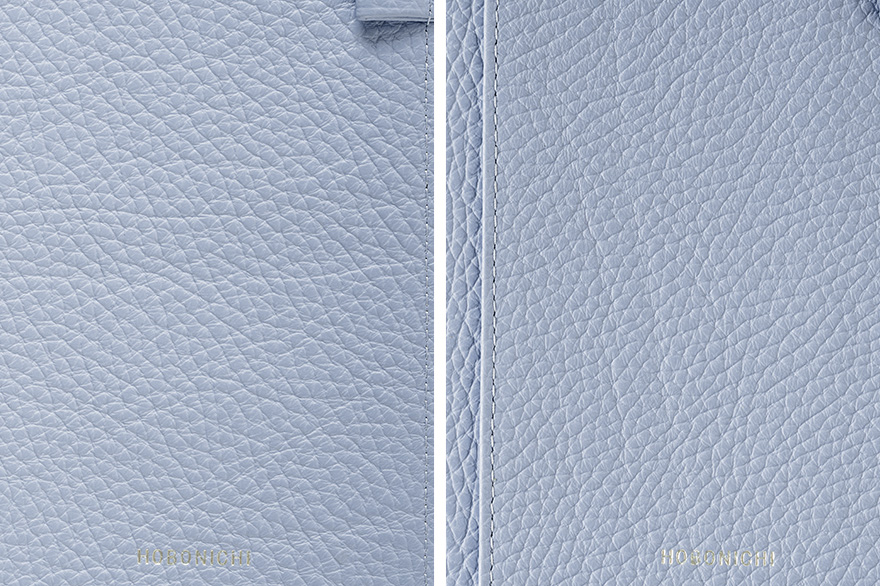 You can feel how soft and comfortable the leather is in your hands and enjoy the clear, sky-blue color of Celeste Blue. Spend the next year with the simple yet stylish design of Taut and you'll have a wonderful time.
Book (Planner / English / January Start)
Size
A6 size
H: 148 x W: 105 x T: 14 mm / H: 5.8" x W: 4.1" x T: 0.6"
*Actual book size may vary slightly
Weight
Approx. 200 g
Language
English
Pages
448 pages
Paper Type / Binding
Thin, light Tomoe River paper resistant to bleeding and designed for planners / Stitch-binding
Graph Paper Size
4 mm
Start of Week
Monday-start week
Yearly Calendar
2023, 2024
Yearly Index
Dec. 2022 - Mar. 2024 (8 pages)
Monthly Calendar
Dec. 2022 - Mar. 2024 (32 pages)
Daily Pages
Jan. 1 - Dec. 31, 2023 (377 pages)
*A blank two-page spread is featured at the very beginning of the book to provide a free area when starting out the book.
*A page is included at the beginning of each month to help in planning ahead.
*Every two-page daily page spread includes one daily quote.
Daily Quotes
One quote per two-page spread (English)
Weekly Pages
Not included
Memo Pages
16 pages
Bonus Pages
Important Contacts / International Size Charts / Conversion Table / My 100 / Express Youself in Japanese / Anko - the Secret of Japanese Sweets / Personal Notes
Listed Information
Day of the year / Week of the year (listed on monthly calendars and daily pages) / Moon phase (daily pages include every phase, monthly calendars only include full and new moon)