---
Hiroko Kubota
Tokyo Metronome
A6 Size (fits Planner and Original)
Book (Planner / English / January Start)
The full moon fills the night sky. Tokyo Tower sparkles underneath the light of the moon as it stands with a metronome needle attached. The lights from surrounding buildings encircle the rhythmic tower, and in the distance is a bright blue line along the horizon. Could that be the sea?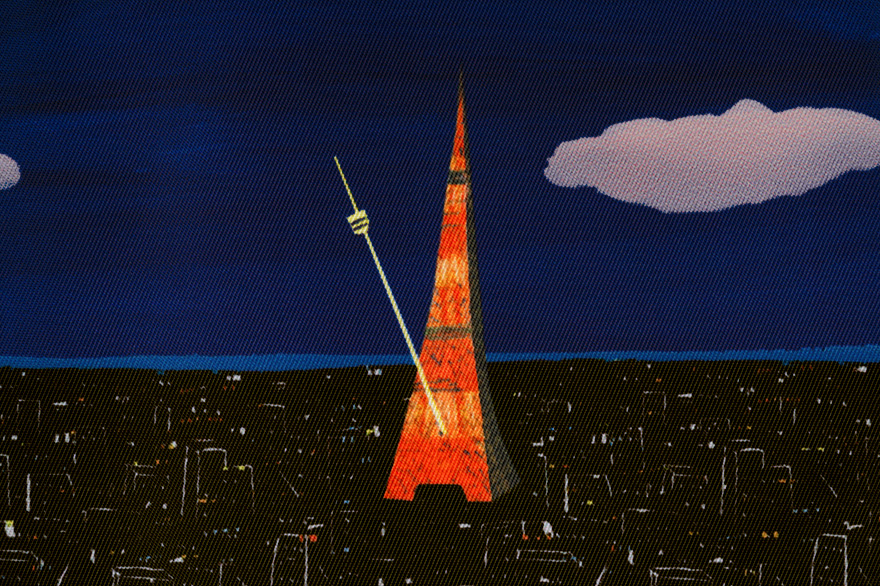 Look at the back of the techo and you'll see a grand piano atop a building roof and animals sitting at the piano. Perhaps the deer and the bear are about to begin playing a two-person piano duet to the rhythm of the metronome.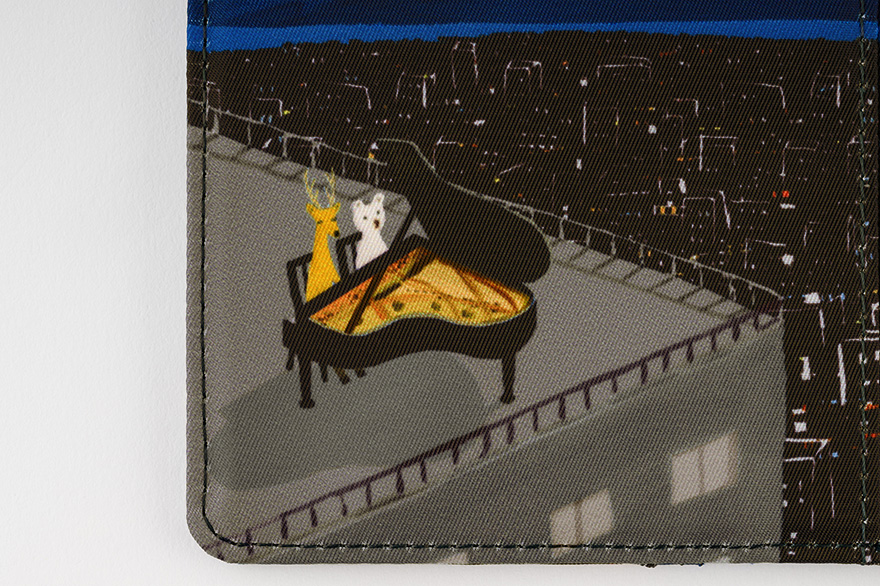 Illustrator Hiroko Kubota drew a sunset illustration for us with the Hobonichi Techo 2022 lineup. This year, Tokyo Metronome was chosen from the large collection of Kubota's previous artwork for the way the image really stays with you. Kubota was kind enough to clean up the artwork a bit further to make it the best fit for the techo cover.

This cover is so delightful you can practically hear the wind carry the distant sound of the deer and bear playing the piano to the steady rhythm of the metronome.

The charms on the ends of the bookmarks contain two different square designs to emulate the lights coming from the windows of surrounding buildings.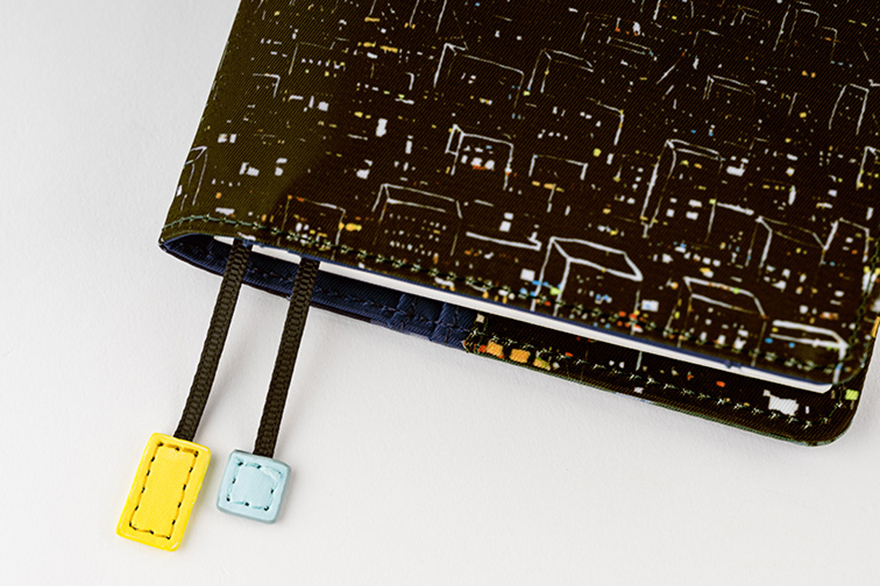 You can also enjoy the appeal of the artwork when you open the techo as the night scene is also printed on the interior pocket.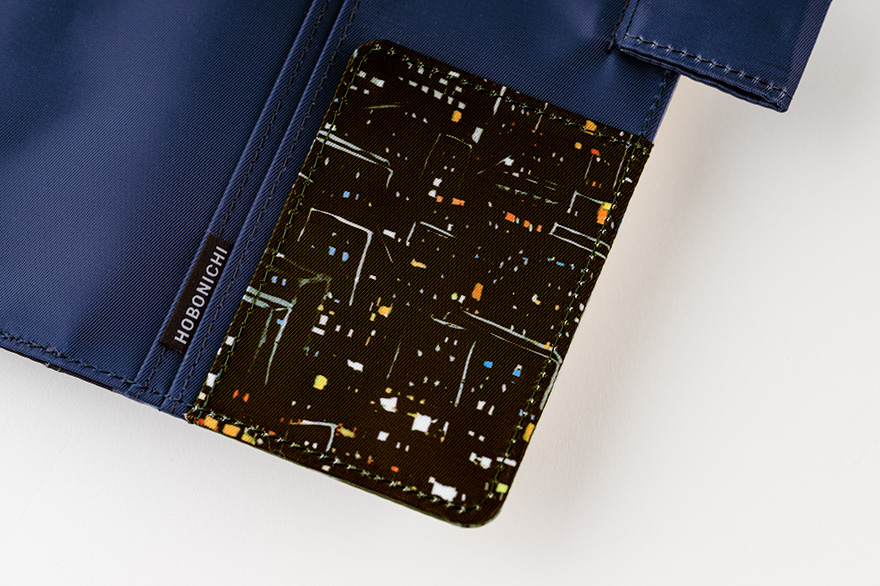 We hope this cover serves as a nice companion for many nights as you find yourself often gazing at its artwork.

Licensed by TOKYO TOWER
Book (Planner / English / January Start)
Size
A6 size
H: 148 x W: 105 x T: 14 mm / H: 5.8" x W: 4.1" x T: 0.6"
*Actual book size may vary slightly
Weight
Approx. 200 g
Language
English
Pages
448 pages
Paper Type / Binding
Thin, light Tomoe River paper resistant to bleeding and designed for planners / Stitch-binding
Graph Paper Size
4 mm
Start of Week
Monday-start week
Yearly Calendar
2023, 2024
Yearly Index
Dec. 2022 - Mar. 2024 (8 pages)
Monthly Calendar
Dec. 2022 - Mar. 2024 (32 pages)
Daily Pages
Jan. 1 - Dec. 31, 2023 (377 pages)
*A blank two-page spread is featured at the very beginning of the book to provide a free area when starting out the book.
*A page is included at the beginning of each month to help in planning ahead.
*Every two-page daily page spread includes one daily quote.
Daily Quotes
One quote per two-page spread (English)
Weekly Pages
Not included
Memo Pages
16 pages
Bonus Pages
Important Contacts / International Size Charts / Conversion Table / My 100 / Express Youself in Japanese / Anko - the Secret of Japanese Sweets / Personal Notes
Listed Information
Day of the year / Week of the year (listed on monthly calendars and daily pages) / Moon phase (daily pages include every phase, monthly calendars only include full and new moon)