---
365 Days (Calendar)
Weeks Hardcover Book
Weeks Book (English / January Start)
This Weeks book has the full year calendar for 2023 printed right on the cover. As was the case for the popular 365 Days Weeks book that debuted in 2022, the numbers, days of the week, and lines surrounding the calendars are all handwritten by Ryota Kisihida, the younger brother of writer Nami Kishida. This year, the numbers have all been rewritten into a design that also includes motifs for each month that revolve around the seasons.

Ryota wrote these for us because he had also written the page numbers by hand in his older sister Nami's book I Love My Family for Who They Are. Ryota, who has Down Syndrome, was unable to write, but practiced until he could write the page numbers for her book. Shigesato Itoi loved his charming writing so much that he asked Ryota to contribute his writing to the 365 Days Weeks cover as well.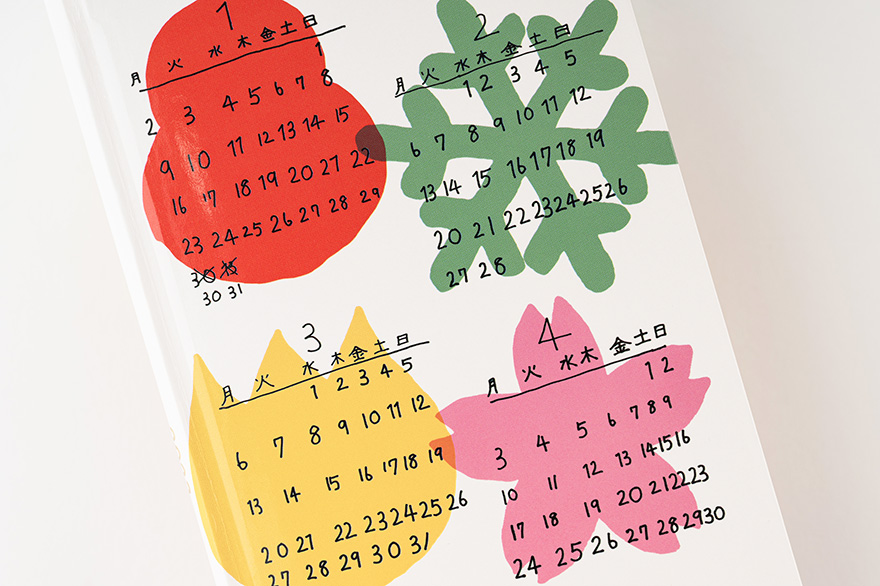 The cover has been constructed as a light, hardcover book with some give to it so it still bends. The cover and spine are foil-pressed in gold with the year 2023, which has also been handwritten by Ryota. The charm to his handwriting comes from the care and effort he puts into it.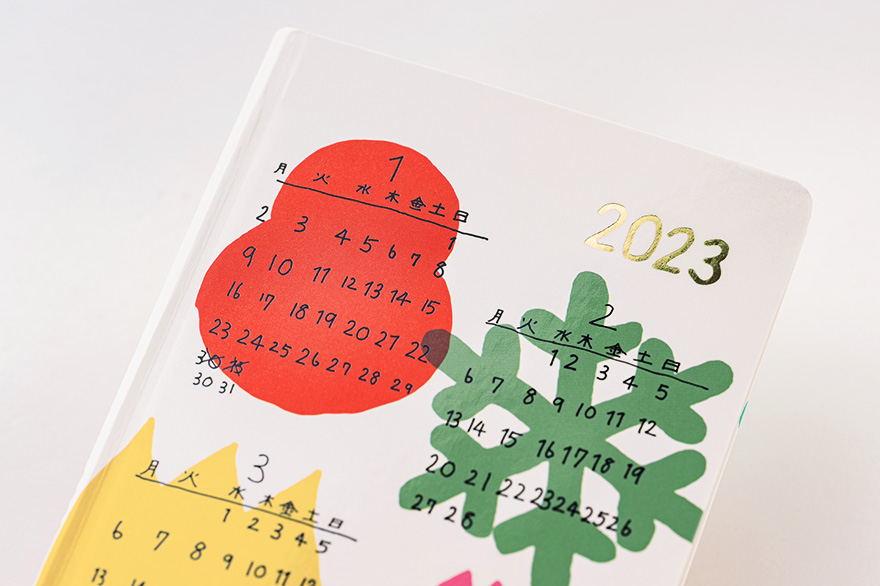 It takes a lot of concentration for Ryota to write. He kept a reference on hand as he went, and as he wrote each individual number and day of the week and traced each month's seasonal motif, his handwriting gradually got bigger and smaller, and the spacing between the letters widened and narrowed. But he successfully wrote everything out in the end, including crossed-out spots that offer a charm that only comes from handwriting.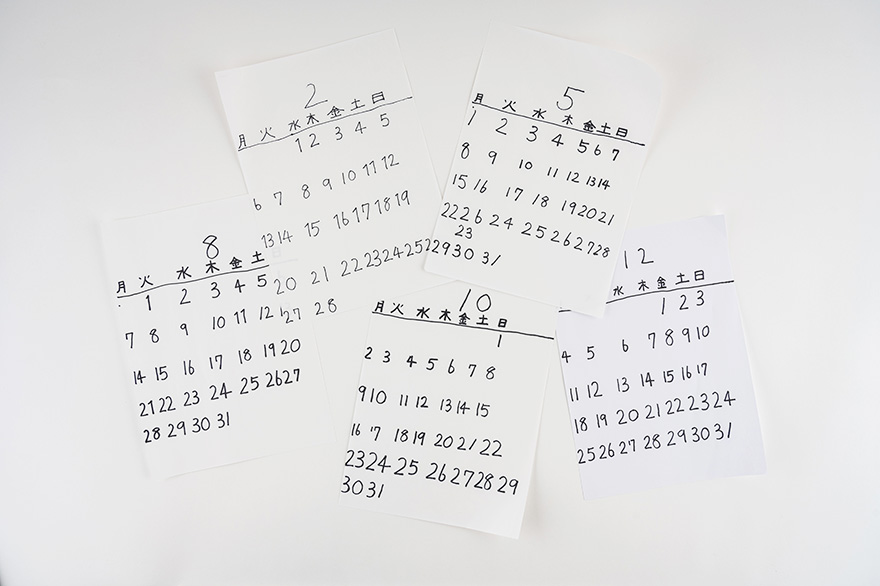 The back cover of 365 Days (Calendar) is printed with Ryota's signature, an R.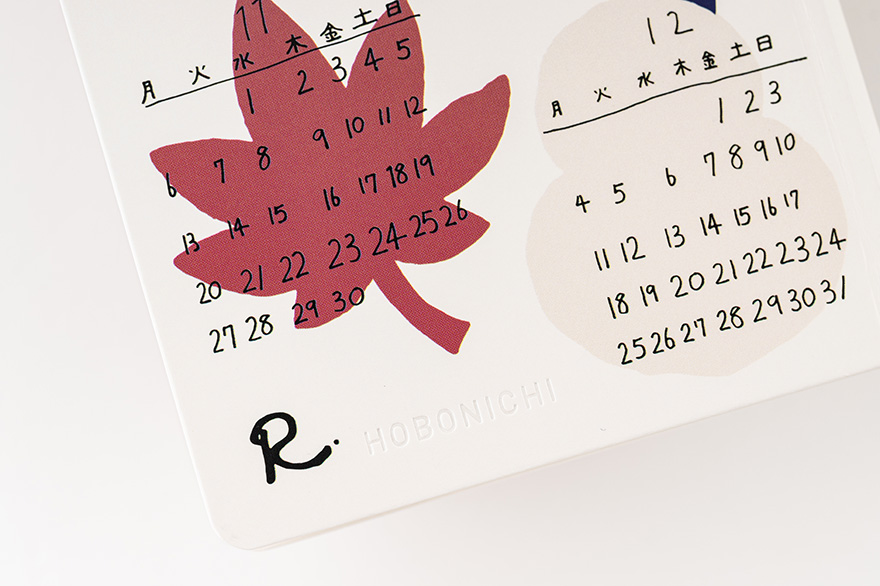 This techo includes a special sticker sheet with Ryota Kishida's handwriting.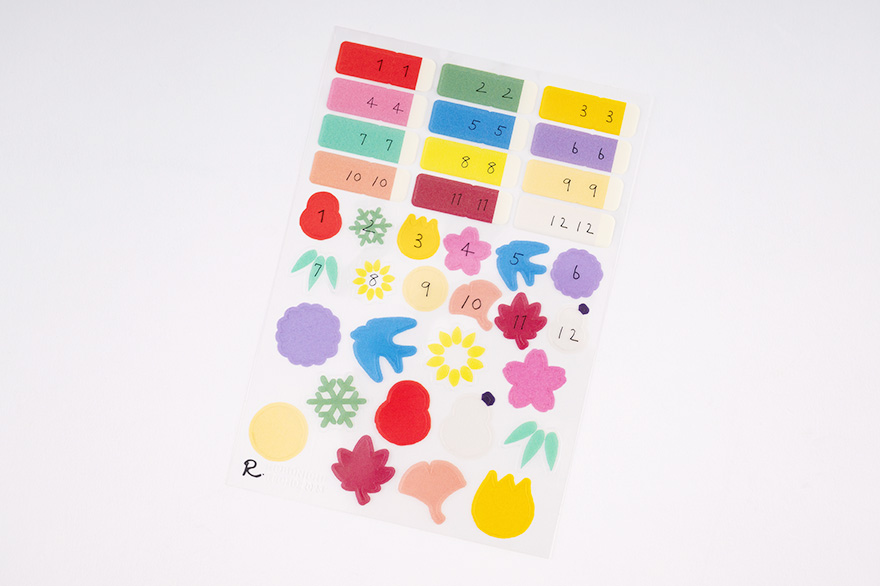 You can brighten up your techo by filling it with these colorful, semitransparent stickers that come in 12 colors. We recommend writing on the stickers with an oil-based pen because of the stickers' glossy surface. By placing a sticker on the edge of the page, over the index block for the month, you can easily jump to each month.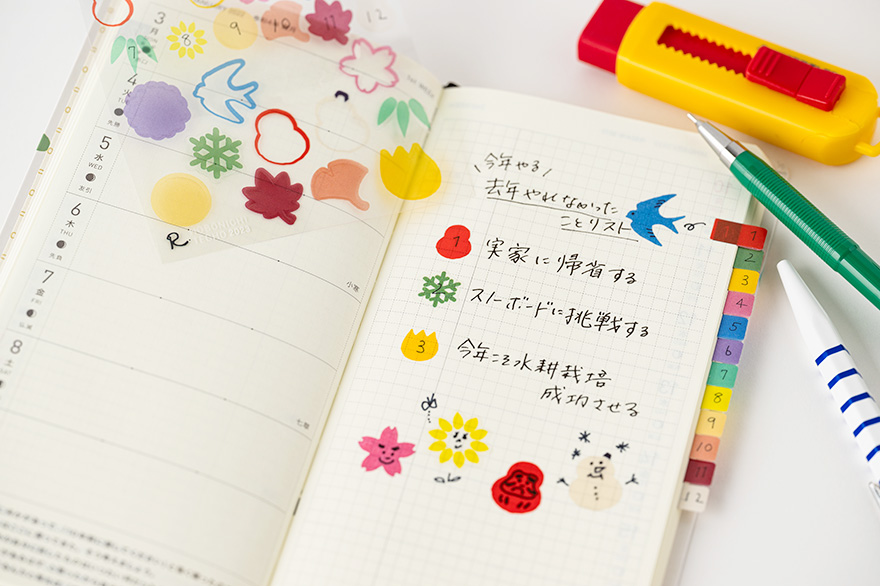 You can also buy the matching 365 Days (Calendar) Handkerchief, also featuring Ryota Kishida's handwritten numbers, on the Hobonichi Techo Official Website. Feel free to check it out.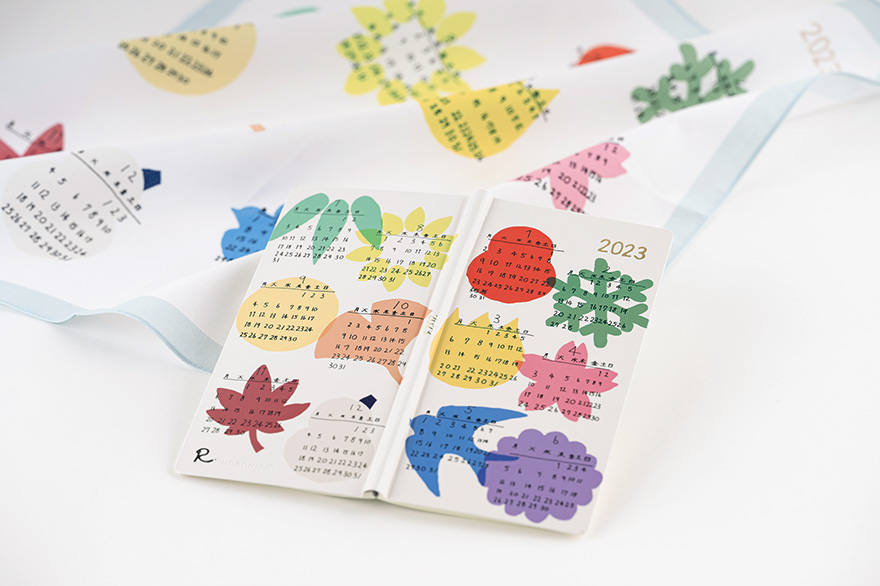 When you order this Hobonichi Techo Weeks, you'll receive a clear, adhesive corner pocket you can stick anywhere you like.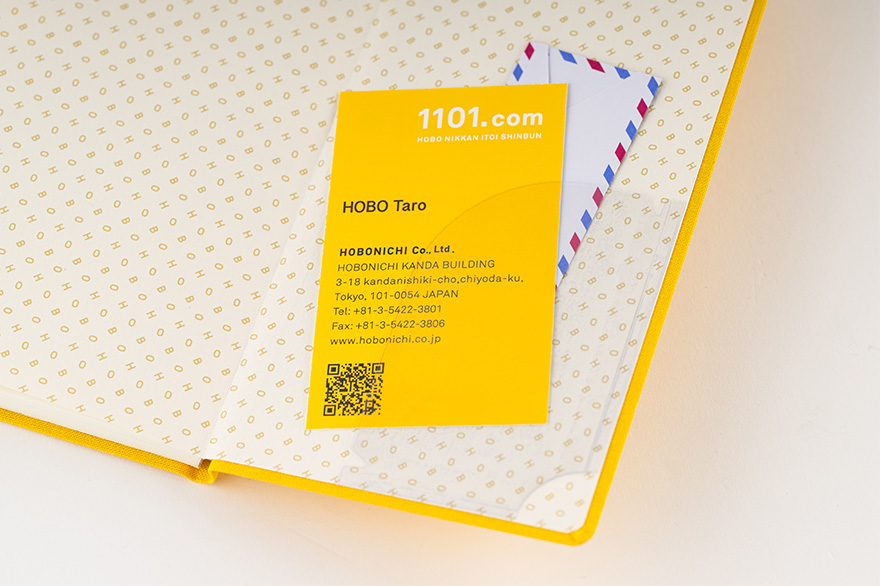 Weeks Book (English / January Start)
Language
English
Pages
240 pages
Paper Type / Binding
Thin, light Tomoe River paper resistant to bleeding and designed for planners / Stitch-binding
Graph Paper Size
3.55 mm
Start of Week
Monday-start week
Yearly Calendar
2022, 2023, 2024
Yearly Index
Jan. - Dec. 2023 (2 pages)
Monthly Calendar
Dec. 2022 - Mar. 2024 (32 pages)
Daily Quotes
One per week (English)
Weekly Calendar
Nov. 28, 2022 - Dec. 31, 2023 (114 pages)
*All weekly pages include quotes.

Graph Paper
75 pages
Bonus Pages
Shorthand Note-Taking / Using Common Items to Measure Size / Favorites / My 100 / My Favorite Things / How to Better Enjoy Conversation / 365 Days Check-Off Sheet / Contact List / Personal Notes

Listed Information
Week of the year / Moon phase (weekly pages include every phase, monthly calendars only include full and new moon)