---
Hobonichi 2022 Weeks Saul Leiter: Footprints, c.1950 [JPN/Wallet Size/Jan Start]
With this Weeks book, you can carry around a photo by American photographer and painter Saul Leiter (1923-2013).

The piece is called Footprints, and it captures a diagonal view of steps in the snow that form dotted lines. A red umbrella appears in this otherwise black and white world. This single photograph captures a brief moment of dramatic beauty amid daily life, and we've trimmed the shot to fit the size of the Weeks book. The cover has been constructed as a light, hardcover book with some give to it so it still bends. The center has the year 2022 imprinted.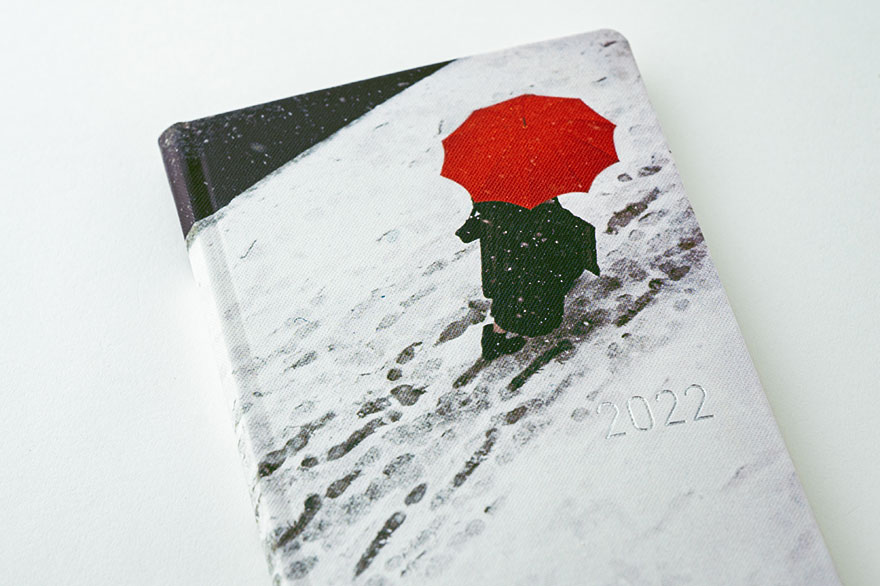 As Saul put it, "I take photographs in my neighborhood. I think that mysterious things happen in familiar places. We don't always need to run to the other end of the world."
(Source: All About Saul Leiter)

Saul was born in Pittsburgh in 1923, and in the '50s he began work as a fashion photographer in New York. From the '60s to the '80s, he provided photography for magazines such as Harper's Bazaar, Elle, Vogue (UK Edition), and more. In 1981, he closed his studio in New York's 5th Avenue and distanced himself from commercial photography. He then proceeded to quietly take pictures around the neighborhood of his East Village apartment, producing photography that he didn't show anyone.

In 2006, German publisher Steidl published his first photobook entitled Early Color. The incredible composition and sense of color in his works took the world by storm. At the time, he was an anonymous photographer over 80 years old, and overnight he became a household name.

Also available is a matching pencil board. Pairing them with your cover not only makes your techo more convenient to use but also provides the satisfaction of collecting Saul's work.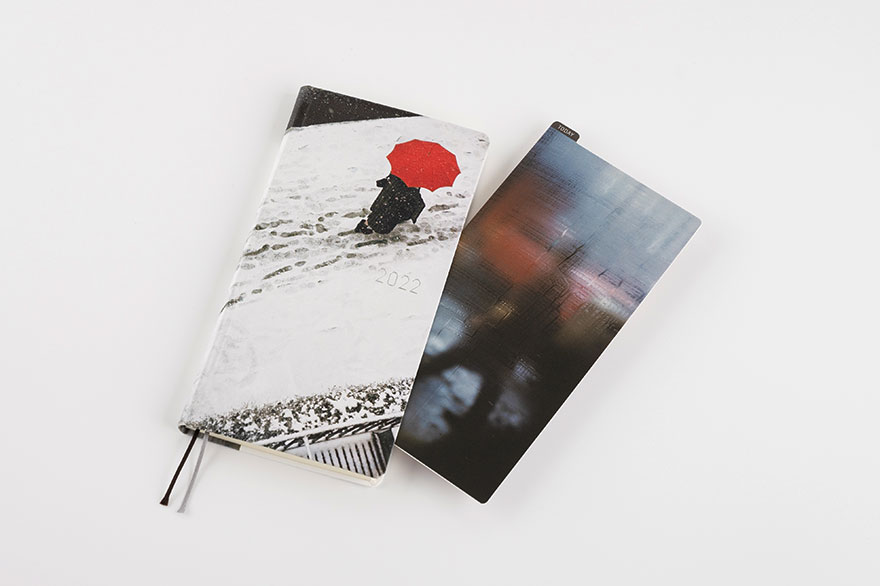 This Saul Leiter cover embodies the appeal of focusing on a brief moment in an otherwise normal day, and you can enjoy your year ahead with this beautiful print.
When you order this Hobonichi Techo Weeks, you'll receive a clear, adhesive corner pocket you can stick anywhere you like.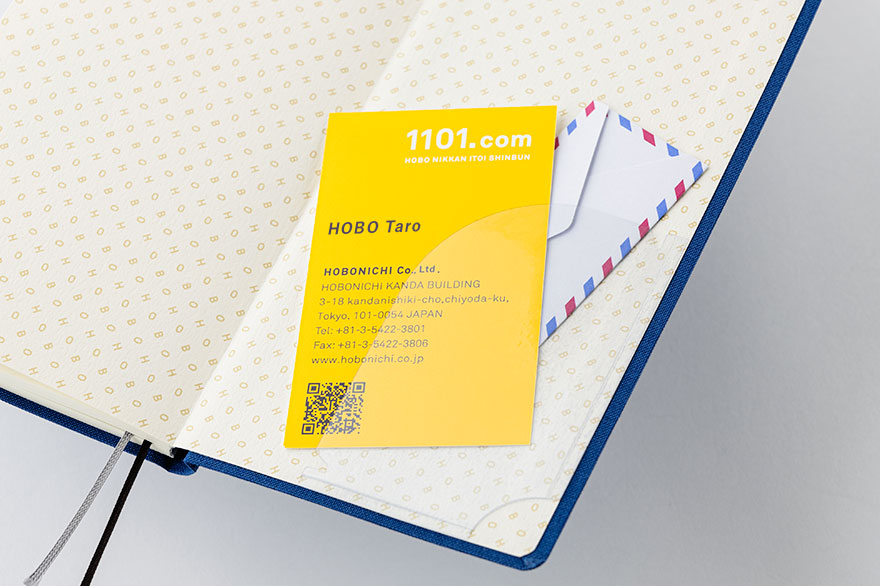 Specifications

Weeks Book (Japanese / January Start)


Language
Japanese
Pages
240 pages
Paper Type / Binding
Thin, light Tomoe River paper resistant to bleeding and designed for planners / Stitch-binding
Graph Paper Size
3.55 mm
Start of Week
Monday-start week
Yearly Calendar
2021, 2022, 2023
Yearly Index
Jan. - Dec. 2022 (2 pages)
Monthly Calendar
Dec. 2021 - Mar. 2023 (32 pages)
Daily Quotes
One per week (Japanese)
Weekly Calendar
Nov. 29, 2021 - Jan. 1, 2023 (114 pages)
*All weekly pages include quotes.

Graph Paper
71 pages
Informational Pages
Shorthand Note-Taking / Graph Paper / Using Common Items to Measure Size / My 100 / Solar Terms / Hobonichi Techo Usage Ideas / Stretches for Deep Sleep and Waking Up / Emergency Preparedness / Age Table / Conversion Chart / Getting the most of Hobonichi / Contact List / Personal Notes

Listed Information
Week of the year / Rokuyo (traditional Japanese calendar) / Solar terms / Japanese holidays / Moon phase (weekly pages include every phase, monthly calendars only include full and new moon)